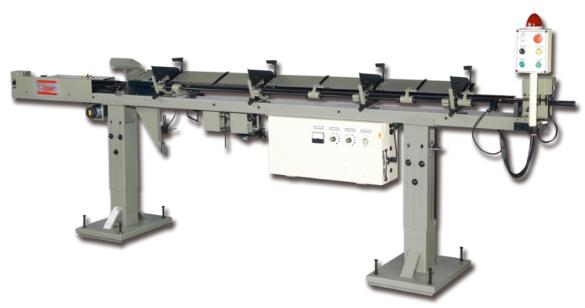 Bar Feeding Systems
The KT series stands out because of the double-layer magazine which greatly increases the bar loading capacity. Superior bar feeding performance through AC motor drive with adjustable torque. The swivel mounted machine body allows quick and simple access to the back of the lathe spindle without moving the bar feeder.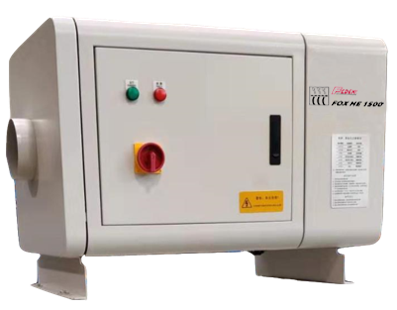 Oil Mist Collectors
FEDEK ELECTROSTATIC OIL MIST COLLECTOR provides a perfect solution for the collection of oil mist. Specially designed for the elimination of oil mist generated by wet machining operations. FEDEK ELECTROSTATIC OIL MIST COLLECTOR will not only improve your work efficiency, optimize productivity, but also create a safe, clean, and healthy workplace for your employees. At the same time make contributions to environmental protection.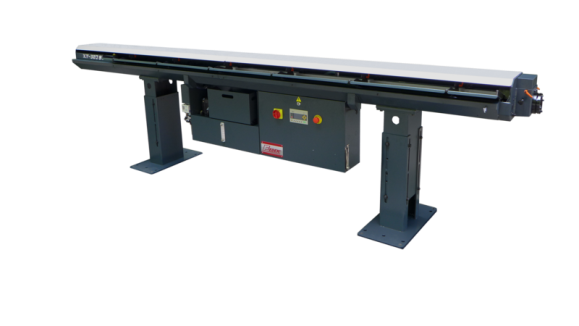 Automatic Bar Feeding System
The XT-320 S2 is the LNS entry-level solution to load small diameter barstocks for fixed or sliding headstock machines. The easily adjustable loading fingers and manual front rest ensure optimum bar guidance and high performance. The XT-320 S2 is a highly productive and economical automatic bar feeding system for round bar stock diameters from 3 - 20 mm.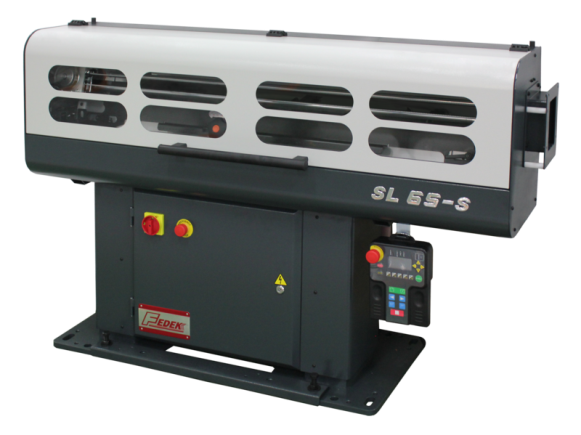 Short Automatic Bar Feeding System
The SL 65-S is an entry-level alternative for spindle length bar stock feeding. The SL 65-S is designed for simple applications, especially for standard production parts, and for medium and large production runs.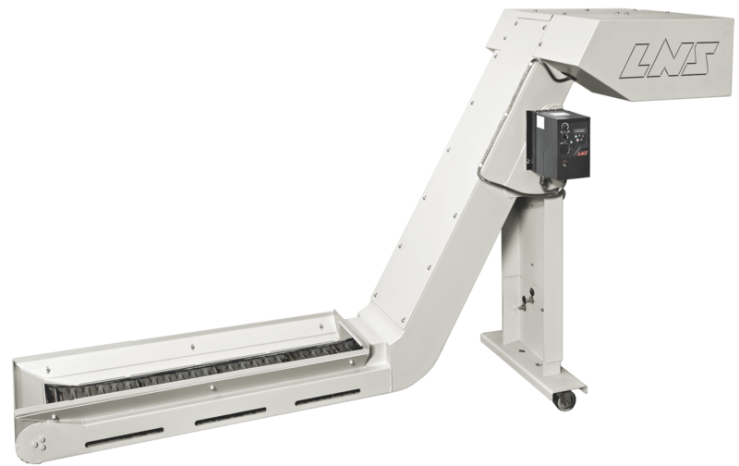 Non Filtering Chip Conveyor
Turbo HB chip conveyor - non-filtering, all types of chips and materials The Turbo Hinge Belt chip conveyor is a general purpose conveyor to remove large and stringy chips from CNC machining operations. Therefore, hinge plate Chip Management Systems are the rugged workhorse of chip removal and are general purpose conveyors that work with all types of chips. In addition, our line of hing belt Chip Management Systems meet the price and performance needs of today's value-oriented and high end CNC machine tools.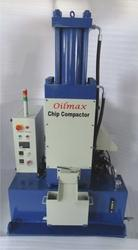 CHIP Compactor
Oilmax chip compactor is used to compact waste metal scrap produced from metal cutting operations like milling, turning, boring etc., There are various benefits of this machine as mentioned below.
Storage: Hygienic chip storage with Reduction of storage space by 75% to 85%
Accountability: Accountability of chips for monitoring
Transportation Cost: Reduction in transportation cost
Selling Cost : High selling cost of scrap as it is dried
Reuse of Oil & Coolant: Almost 90% oil/coolant can be recovered and can be reused which is going along with the scrap
Reduction in power consumption: Compacted bricks can directly fed in to furnace hence there will be low power consumptions in foundries
For Smelters & Melters: Less surface area to oxidize and become slag.
Furnace Utilization: Will reduce melting time which increases Furnace Utilization. Fumes & Blasts are avoided in furnaces
Pollution control: Contribution to reduce industrial pollution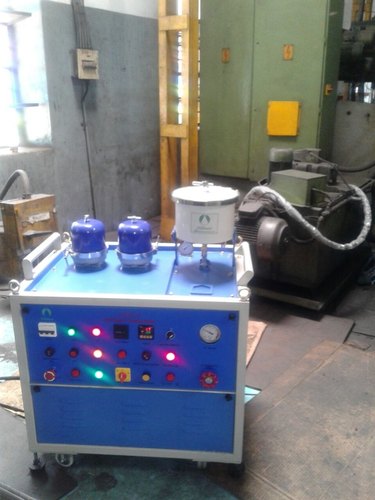 Oil Cleaning system
Hydraulic Oil Cleaning System / Hydraulic Oil Cleaning Machine / Centrifugal Oil Cleaning System involves static charging of ionized suspended solid contaminants in oils and collecting to the electrodes where high voltage is applied. That system maintains oil properties in a better way by removing suspended particles to the required limit and in turn reduces the overheads in any engineering industry.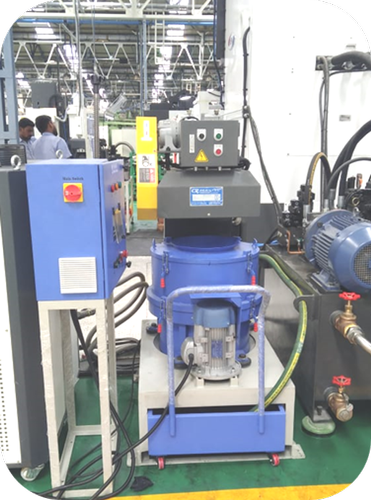 Oil Recovery Centrifuge
Recover oil from machining chips & components
Complete Oil Recovery
Improved Product finish
Reduced Oil Consumption
Save over 5000L oil per month
Substantial savings on cost of oil
Reduced pollution and environmental impact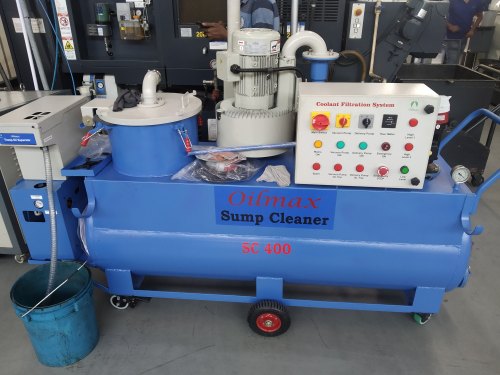 Sump Cleaner
Sump Cleaner works on the principle of Vacuum Suction. The System A powerful two stage vacuum blower creates vacuum in the tank of the unit, which sucks in coolant, metal chips, Swarf etc. from CNC machine coolant tank, passing it thru stainless steel mesh basket. Contamination gets collected in the basket & clean coolant Flows through to the tank of the unit. A Centrifugal Delivery Pump delivers back the clean coolant to the CNC machine tank. Machine can be operated continuous or batch mode.
Coolant Purification System
Oilmax Coolant Purification System is unique 3 in 1 combination coolant conditioning device for CNC machines. It is compact, portable and completely consumables free.It incorporates a stainless steel washable filter for removing fine suspended particles from coolant, a moulded honeycomb device to separate tramp oil from coolant and an ozone generator to inject ozone in coolant for bacteria control. There is no replacement element and hence no recurring cost, Just install the system and reap its benefits throughout life.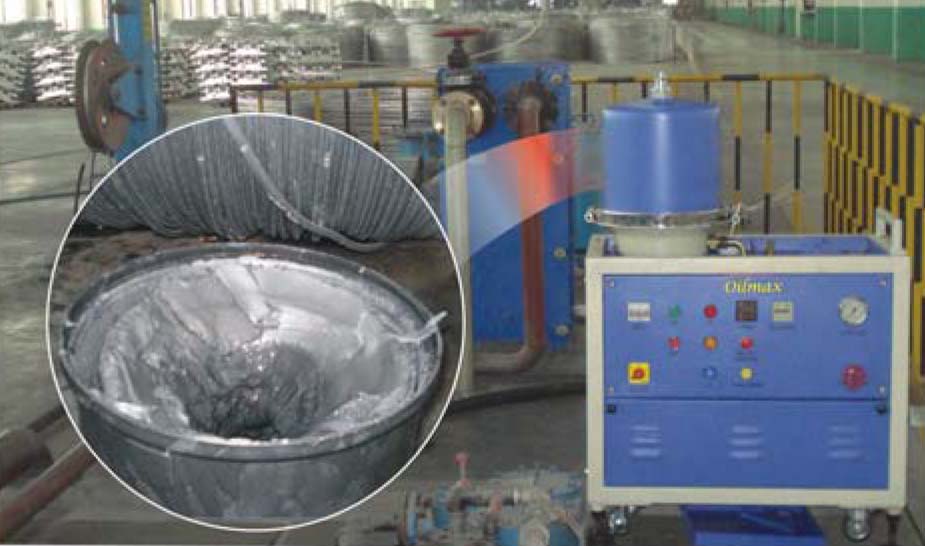 Centrifugal Oil Cleaning System
Centrifugal oil cleaner removes very fine dirt from oil upto 1u and below, by Centrifugal force created in centrifuge rotor. Conventional filters can not remove such fine dirt from oil. There are no consumables hence no recurring cost.